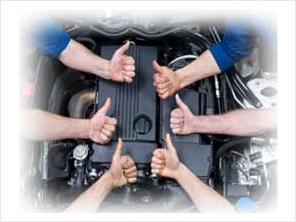 Diesel Engine Annual Maintenance Contracts ( AMC )
Routine visits by our technicians are carried out at Customer's site on mutually agreed dates. The log - books are checked for record of running hours & accordingly Preventive Maintenance is suggested. We recommend essential parts and consumables to be stocked for minimizing downtime of equipment. During the service visit load trials are carried out on available loads.
We provide single window service for repairs of Charging Alternators, Starters, Battery, Battery Chargers, AC Alternators & Control Panels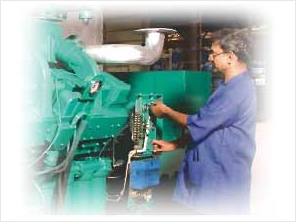 O & M : Generators Operation & Maintenance Contract
Generators under the O & M Contract are manned by Trained Operators on Round the clock basis or for stipulated shifts to operate the gensets within the permissible limits. A record of all working parameters is maintained for monitoring performance of the equipment.
A dedicated Team of technicians attends the equipment for carrying out routine & preventive maintenance as per Manufacturer's Recommendations.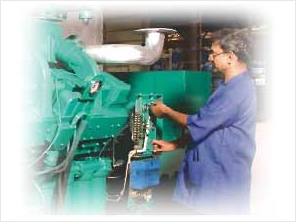 Warranty Services :
Stipulated Service visits are made during the warranty period as a part of after sales services. They include
Commissioning visit : Free Warranty visits as recommended by manufacturers
Cummins Fuel Pump & Injector Calibration Services :
We are equipped with calibration stand specifically for Cummins Fuel Pump & injector calibration. Testing & Calibration of STC & Top Stop injectors also done in-house.
Trouble Shooting at site :
All breakdown calls are attended within 24 hours from the time of logging of the complaint. After receiving breakdown calls from customers we depute our technicians at site to trouble shoot and analyze failures. Most of the problems are attended with backup of required spare parts.
Turn Key Jobs :
We undertake Turn Key Jobs for Supply, Installation, Testing & Commissioning of Diesel Generator Sets. This includes Mechanical Erection of Exhaust Pipe Lines , Waterline plumbing & Fuel Line fabrication. We also carry out Electrical installation pertaining to the DG set Earthing, Power Cable laying upto Distribution Board. All Statutory Approvals from PWD & Pollution Control Board are taken care of as per customer's requirement.